SOLD - RMK: Model 16 (Diver)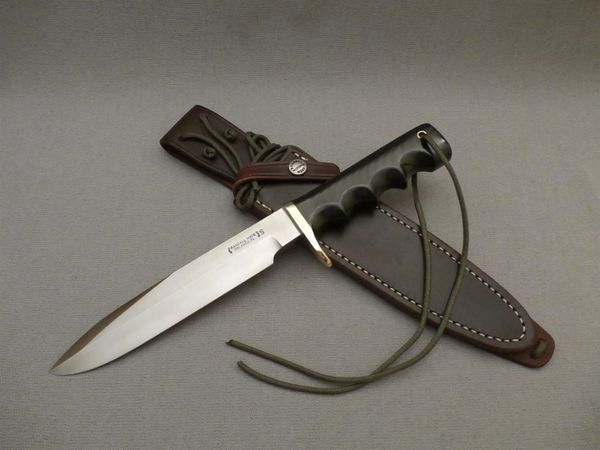 SOLD - RMK: Model 16 (Diver)
Model 16 "Diver"
7" stainless steel blade w/ thumb notches
black Micarta handle w/ finger grips
wrist thong
brass single hilt
special wax-impregnated leather sheath

1/4" stainless steel stock. Top cutting edge sharpened. Handle, similar to model 14 and 15. Wrist thong through brass ferrule in handle. Designed especially for heavy duty salt water use, this knife is as nearly indestructible as possible. Top of blade notched for thumb placement. A special wax-impregnated belt loop sheath or nylon sheath is supplied.
* Use shipping option "USPS Priority Mail" - insurance is included, signature required.