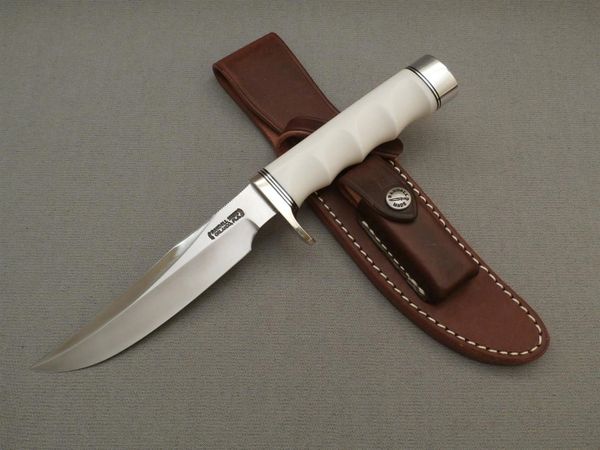 SOLD - RMK: Model 12 LB
Model 12 "Little Bear Bowie"
6" blade
Ivorite handle w/ finger grips
nickel-silver single hilt with silver/black spacers
Duralumin butt cap
brown leather sheath
6" blade of 1/4" stock.  Top cutting edge sharpened.  Top of blade in front of hilt notched for thumb placement.

* Use shipping option "USPS Priority Mail" - insurance is included, signature required.