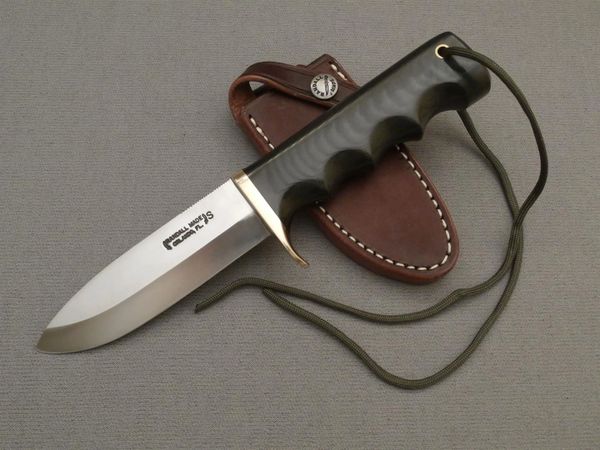 SOLD - RMK: Model IV-D
Model IV-D "Fireman Special"
"Non-catalog" Model IV-D
4 1/4" stainless steel blade, heavy bevel
black Micarta handle w/ finger grips, full tang
brass single hilt
brown leather high-ride sheath
Extra-heavy beveled stainless steel blade with thumb notches. Extra-heavy 7/8″ wide tang runs through channel in handle. Supplied with high-ride Model B sheath.

* Use shipping option "USPS Priority Mail" - insurance is included, signature required.