SOLD - RMK: Model 16 (SP#1)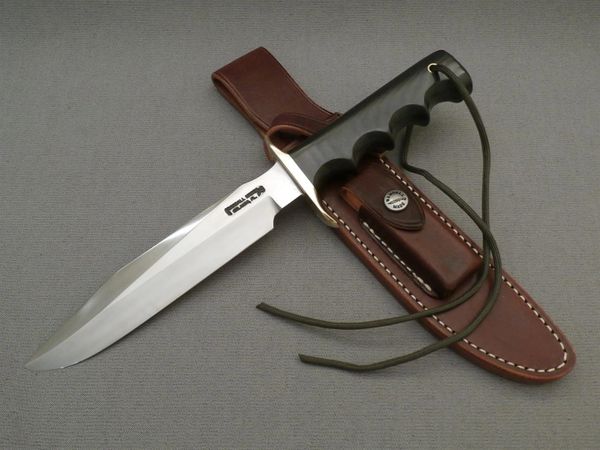 SOLD - RMK: Model 16 (SP#1)
Model 16 "
Special #1 Fighter"
7" stainless steel blade
black Micarta / finger grip handle
brass double hilt
brown leather sheath

1/4" stainless steel stock with top cutting edge sharpened approx 3".  Extra heavy 7/8" wide tang extends through channel in the durable micarta handle.  Wrist thong through brass ferrule in handle.
* Use shipping option "USPS Priority Mail" - insurance is included, signature required.