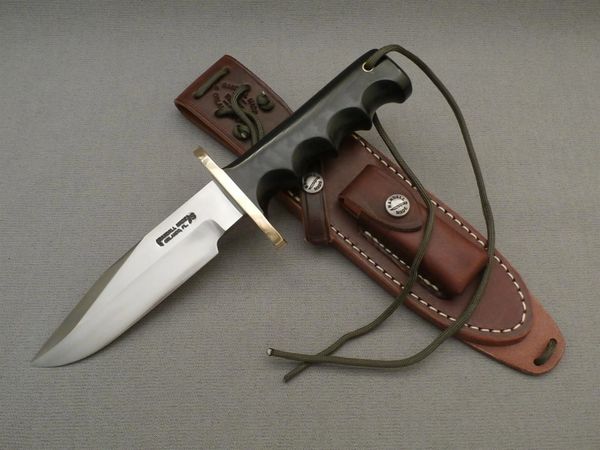 xSOLD - RMK: Model 15
Model 15 "Airman"
5 1/2" stainless steel blade
black Micarta handle with finger grips
brass oblong hilt
brown leather sheath
Top cutting edge sharpened.  Construction same as Model 14 except shorter blade.  Designed especially for air crew survival and combat purposes in cooperation with U.S. Marine Corps Equipment Board.
* Use shipping option "USPS Priority Mail" - insurance is included, signature required.