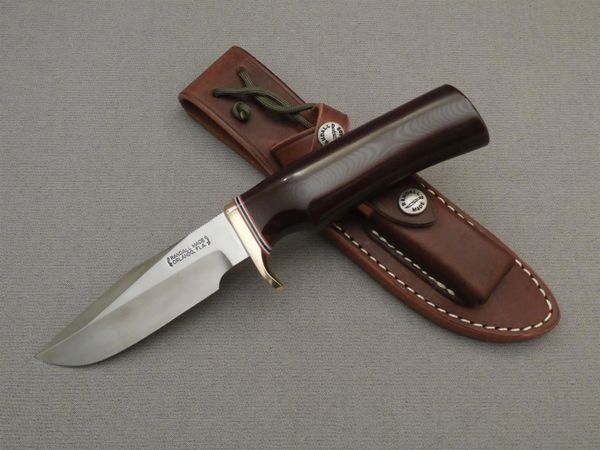 xSOLD - RMK: Model 23
Model 23  "Gamemaster"
4 1/2" blade w/ thumb notches
maroon Micarta single finger grip handle
brass hilt
brown leather sheath
Top cutting edge sharpened approximately 2 1/2".  4 1/2" to 4 5/8" handle.  A variation of Model 19, serving the same purposes, developed because of popular demand for a knife with these characteristics.  Top edge is for heavy-duty cutting.  Top of blade in front of hilt notched for thumb placement.
* Use shipping option "USPS Priority Mail" - insurance is included, signature required.