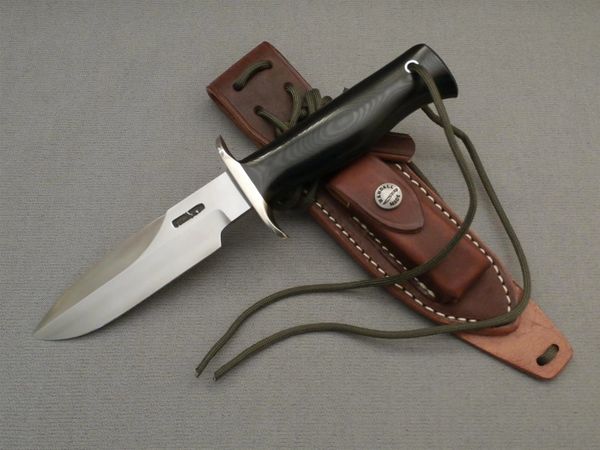 xSOLD - RMK: Model IV-J
Model IV-J "Combat Companion"
"Non-catalog" Model IV-J
5" stainless steel blade
black Micarta Border Patrol handle, full tang
nickel-silver double hilt
brown leather sheath
5" blade of 3/16" stainless steel stock.  Top cutting edge sharpened.  Border Patrol handle, 4 3/8" length.  Wrist thong with brass ferrule.  A light-weight military knife with popular full tang.
* Use shipping option "USPS Priority Mail" - insurance is included, signature required.