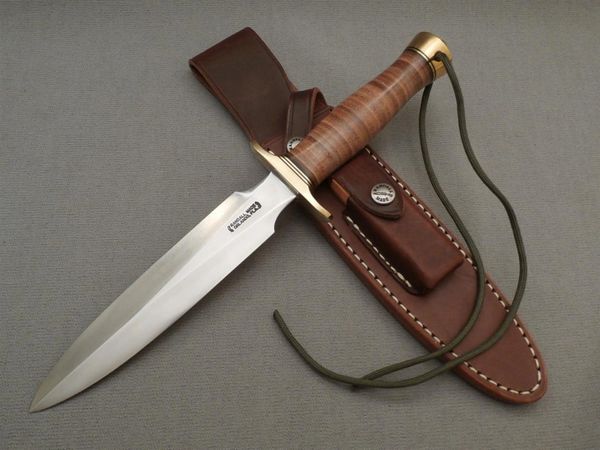 xSOLD - RMK: Model 02
Model 2  "Fighting Stiletto"
7" blade
leather Commando handle with brass/black spacers
brass double hilt
brass, drilled butt cap
brown leather sheath
1/4" stock.  This is a heavily made dagger or dirk along the lines of the famous British Commando knife but is larger, stronger, and has a more comfortable grip.
* Use shipping option "USPS Priority Mail" - insurance is included, signature required.