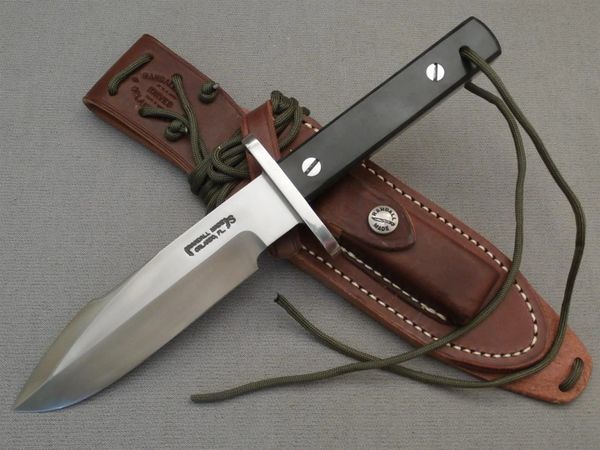 xSOLD - RMK: Model 17
Model 17 "Astro"
5 1/2" stainless steel blade
black Micarta handle, removable/hollow
stainless steel oblong hilt
brown leather sheath
4 3/8" black micarta handle, fastened with removable stainless steel bolts.  A slot in the heavy tang and matching hollow inside the handle may be used to carry matches, fishhooks, line and other survival items.  Large stainless steel hilt, silver-soldered.  Wrist thong.  This model was especially designed for the seven Mercury astronauts, who carried them on America's first manned space flights.  Astronaut Gordon Cooper did the final design, and two of these historically valuable knives are on display in the Smithsonian Institution.
* Use shipping option "USPS Priority Mail" - insurance is included, signature required.