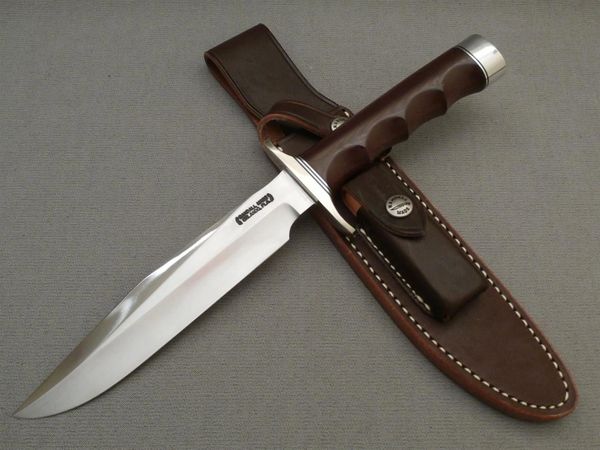 SOLD - RMK: Model 01
Model 1 "All Purpose Fighting"
7" blade
maroon Micarta, finger grip handle
nickel-silver double hilt with silver/black spacers
Duralumin butt cap
brown leather sheath
This is the knife made famous by Allied combat troops in World War II and since widely used in all theaters of war.  Blade made from 1/4" stock. Top cutting edge sharpened approximately 3 inches.  Handle length from 4 3/4" to 5".
* Use shipping option "USPS Priority Mail" - insurance is included.