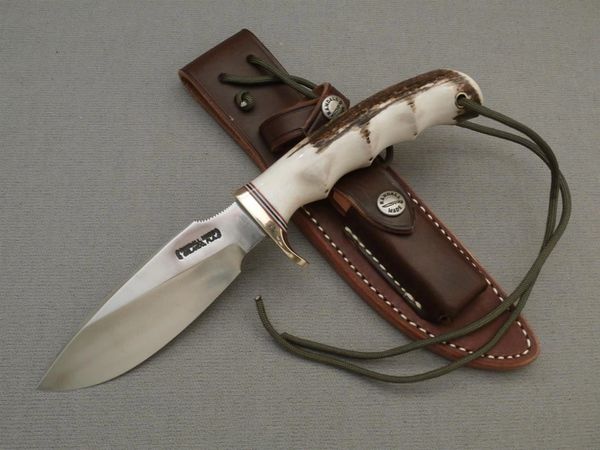 RMK: Model 11
Model 11 "Alaskan Skinner"
5" blade with thumb notches
stag handle with finger grips
handle drilled for wrist thong
brass single hilt
brown leather sheath
The original drop-point blade.  Designed by Tommy Thompson, noted Alaskan guide, in 1952 for big-game skinning.  Point dropped below top of blade to prevent cutting too deeply through skins when used point first.  Top of blade in front of hilt notched for thumb placement

* Use shipping option "USPS Priority Mail" - insurance is included, signature required.