Cylinder: Ruger SS, Fluted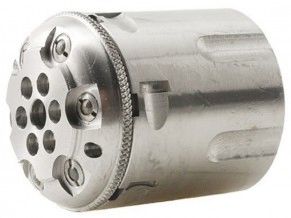 Cylinder: Ruger SS, Fluted
For Ruger Old Army:  Converts .44 black powder revolvers to use .45 LC centerfire ammo.  Quick and easy to swap cylinders.  Comes with instruction manual and free storage pouch (pictured).
Special order only - use Contact Form to request
By purchasing this item, you affirm that it is legal for you to own in your state/locality.  Not for sale in NYC or DC.