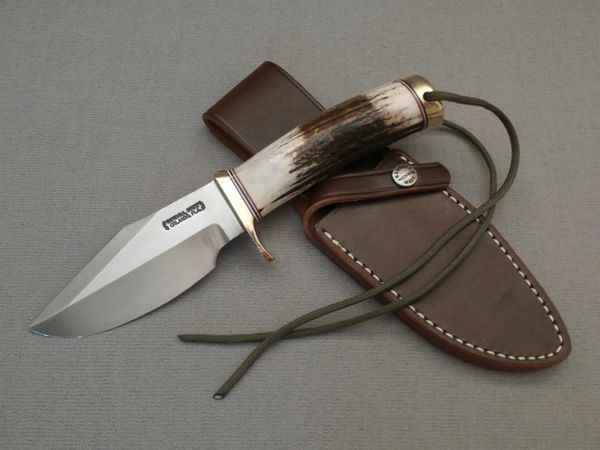 RMK: Model 19
Model 19 "Bushmaster"
4 1/2" blade w/ thumb notches
stag handle
brass single hilt
brass butt cap, drilled for thong
brown leather sheath
Designed by a professional woodsman for all-around camp and big game hunting purposes. Top of blade in front of hilt notched for thumb placement. The heavy-duty top cutting edge is especially suited for purposes that would dull the regular edge. An excellent big game skinning knife.
* Use shipping option "USPS Priority Mail" - insurance is included, signature required.